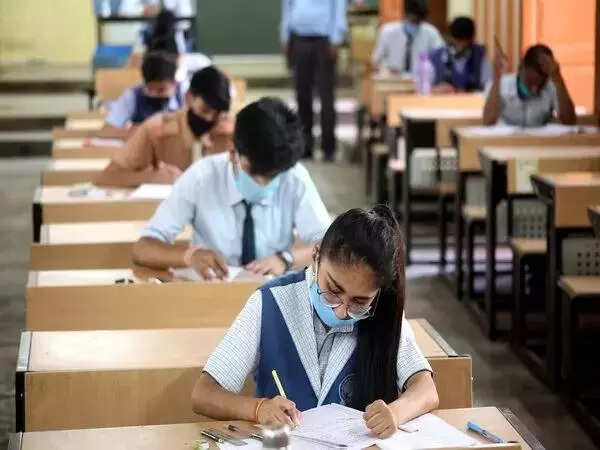 NEW DELHI: As the academic year progresses, students across various states are eagerly awaiting the release of their respective State Board Exam timetables for 2024. These annual exams hold immense importance for students, determining their academic progress and paving the way for higher education opportunities. With the exam months drawing closer, it is important for students to stay informed about any updates on the timetables.
While many states are yet to announce their 2024 board exam dates, states like Gujarat, Maharashtra, and Tamil Nadu have already announced their Class 10 & 12 board exam dates 2024.On the other hand, the CBSE also announced that board examinations for 10th and 12th will begin from February 15 and it will conclude on April 10, 2024.
Gujarat Board Class 10, 12 board exams 2024 are set to be conducted from March 11, 2024.
Maharashtra Board recently revised the Class 10 timetable 2024 and postponed the Maths exam by two days. Maharashtra SSC board exams 2024 are scheduled from March 1 to March 26, 2024, whereas Maharashtra Class 12 exams 2024 are scheduled from February 21 to March 19, 2024.
The Directorate of Government Examinations, Chennai, has shared the timetable for the TN 10th and 12th public exam timetables 2024. The Higher Secondary Second Year (+2) exams will be held from March 1 to March 22 while TN SSLC Exams 2024 will be conducted from March 26 to April 8.
The Uttar Pradesh Madhyamik Shiksha Parishad (UPMSP) has announced the practical exam dates for Class 12. The UP Board 12th practical exams 2024 will be conducted in two phases in the state. The first phase will be held from January 25 to February 1 and the second phase will be conducted from February 2 to February 9, 2024.
The Assam Cabinet has given its approval for the merger of the Secondary Education Board of Assam (SEBA) and the Assam Higher Secondary Education Council (AHSEC) into a single board. The combined board has been named as the 'Assam State School Education Board' (ASSEB).
As these states have announced their exam dates for final examinations in 2024, other state boards are also expected to release their timetables for Class 10 and Class 12 board exams. Students are advised to keep checking the official websites of their respective state boards from time to time in order to be aware of all the announcements and notifications.