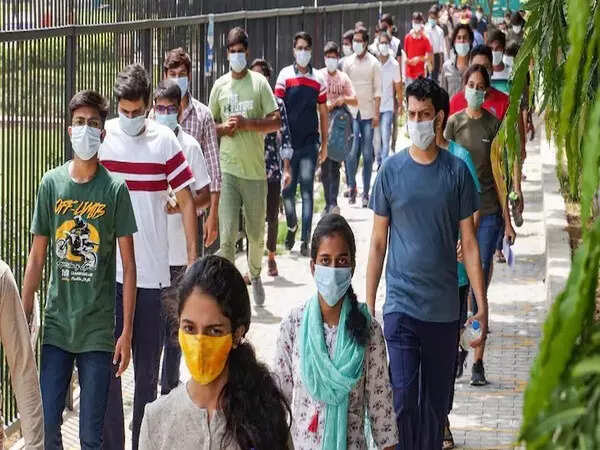 BENGALURU: In an effort to prevent malpractice during examinations, the Karnataka Examination Authority (KEA) banned head coverings of any kind from the testing room during recruitment exams for businesses and boards.
While hijab is not specifically prohibited by the dress code, the updated rules seem to imply as much. This is a step in the effort to prevent exam malpractices involving Bluetooth devices, according to the order.
A female candidate for the Karnataka Public Service Commission exam was asked to take off her "mangalsutra" earlier on November 6 in order to enter the exam room.
After protests by Hindutva groups, the KEA has now allowed women to wear mangalasutra and toe rings in the examination hall while restricting other jewellery.
The recruitment exams of various boards and corporations are to be held on November 18 and 19 across the state.
Earlier in October, the Karnataka government had allowed students to wear the Hijab, during competitive exams. The Higher Education Minister MC Sudhakar had allowed aspirants to come to examination centres wearing the Hijab sparking off protests by right-wing groups.
However, after complaints of usage of Bluetooth devices by certain students the state government this time decided to enforce the ban.
The State government had on November 11 ordered a probe by the state CID into an incident where candidates at Kalaburagi and Yadgir examination centres allegedly used Bluetooth devices for writing the exams conducted by the KEA in October, 2023.
The exam dress code restricts girls from wearing high heeled shoes, jeans and T-shirts, while men are permitted to wear half-sleeve shirts which are not tucked into their trousers.
In 2022, the Supreme Court had upheld the Karnataka government's decision on banning the Hijab in classrooms that came under the state. The State government had at the time also extended this order to other Board exams like Class X and XII as well as the Common Entrance Test conducted by the KEA.