Optical illusions play with our eyes and make us see things that aren't there at first glance. These puzzles are made to be confusing and are good for entertainment. They test how sharp and smart you are, but not everyone can figure them out. Right now, there's a challenge to find a hidden lollipop among a bunch of ice cream cones. You've got just 8 seconds to do it!
This picture was made by an artist named Dudolf.It's full of colorful ice cream cones, and it's really hard to spot the lollipop hiding in there. The challenge is made tougher because the colors in the picture trick your eyes and make it hard to see the lollipop.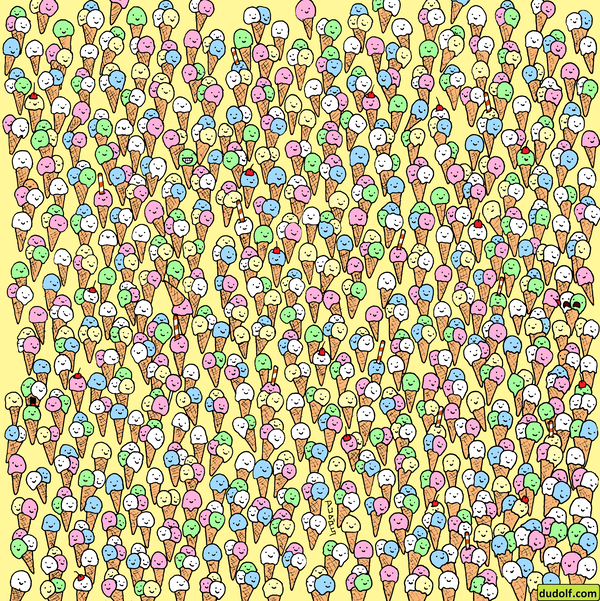 Source: Dudolf
If you're having trouble finding the hidden lollipop, try looking at the right side of the picture.
If you manage to find the lollipop in the short time given, it shows you're really good at observing things. But if you can't find it, don't worry. There are lots of similar puzzles online that can help you practice and have fun from the comfort of your home.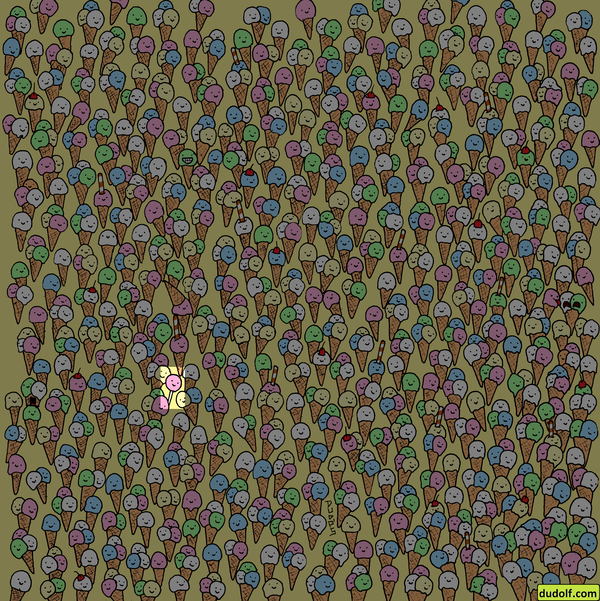 Source: Dudolf
Optical illusions are fascinating phenomena that play tricks on our perception. They exploit the brain's tendencies to make assumptions or misinterpret what the eyes see. Optical illusions still capture the curiosity of scientists, artists, and regular people because they mess with how we see things. They're used in different areas like psychology, brain science, art, and design to study how our brains make sense of what we see.