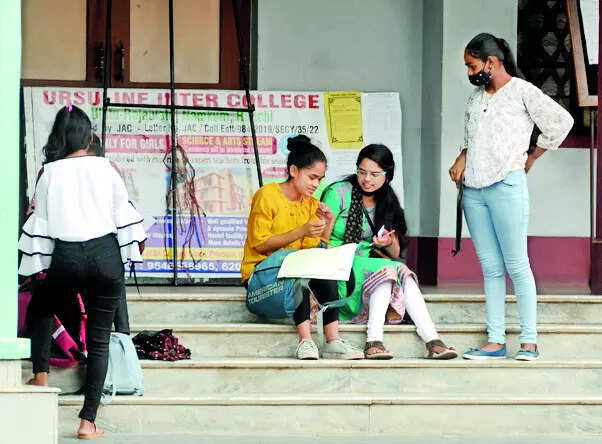 Bhubaneswar: The higher education department on Thursday directed the PG Council chairman of state public universities and principals of degree colleges to conduct thorough inquiry into the admission of students in PG courses with credit points below 24.
The authorities of the higher education institutions were urged to review the admissions granted to the students with credit points below 24 in elective papers. "If any such cases are identified, you are requested to intimate the department for further course of action immediately," said Rajata Kumar Mansingh, deputy director of the department in the letter.
According to the choice-based credit system (CBCS) guidelines of the University Grants Commission (UGC), a minimum of 24 credit points is required for admission into postgraduate (PG) courses. "This has already been mentioned in the common prospectus for admission into PG courses for the academic session 2023-24," said Mansingh in the official communication.
However, the department found that certain students have been granted admission despite having lower than 24 credits points in their elective papers at the graduation level, which contradicts the guidelines stipulated in the common prospectus 2023-24 and the guidelines of the UGC.
On October 1, the TOI had reported a story regarding such an incident happened in the premier BJB College here. The college had allowed a student for PG admission in geography subject, who had secured 12 credit points in the particular subject in Plus III (undergraduate). The college cancelled the admission of the student after realizing its mistake.
The student Ankit Majhi, a 24-year-old physically challenged student from Balasore district, staged a dharna in front of BJB College on September 30 here demanding probe into the irregularities in PG admission in the college. He had alleged that his admission has been cancelled after eight days of admitting him in geography.
Majhi, who also belongs to scheduled caste category, had taken admission on July 31 in BJB College after securing second rank in common PG entrance test (CPET) for geography subject in persons with disability (PwD) quota. On August 12, an official from the college called him to tell about the cancellation of the admission.
He ran pillar to post demanding a probe into the matter. He has already filed petitions before the higher education department, social security and empowerment of persons with disabilities department (SSEPD) and Odisha human rights commission (OHRC).
He demanded action against the officials who allowed him to take admission on July 31. He had also asked the department to cancel the candidature of all students who took admission in PG subjects with 12 credits.