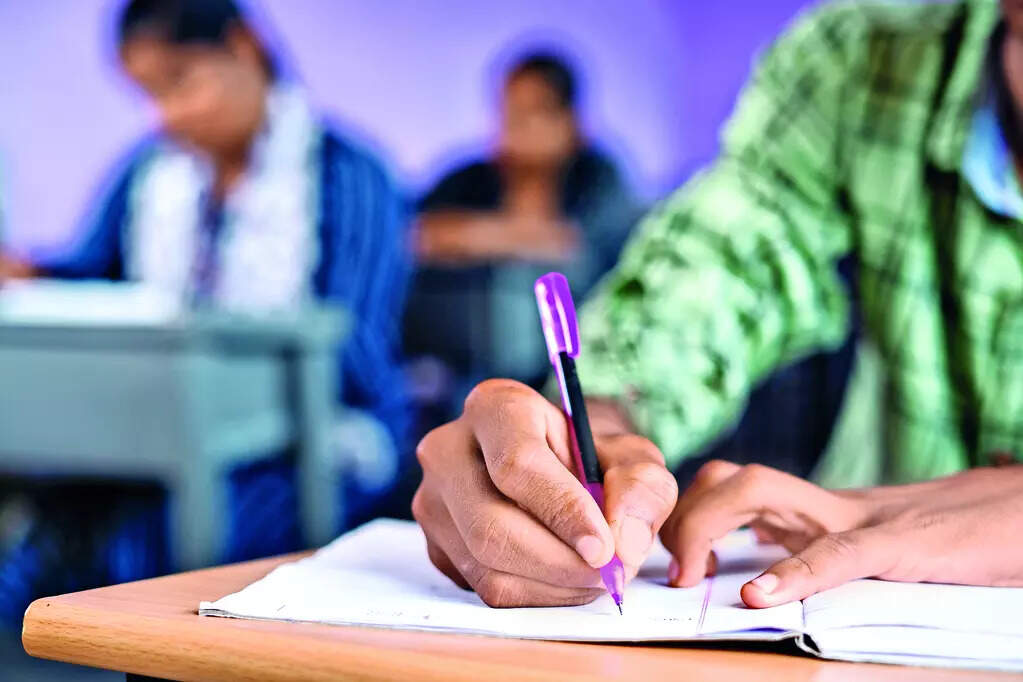 NEW DELHI: The Institute of Chartered Accountants of India has postponed the ICAI CA November 2023 exams in view of the upcoming legislative assembly elections in Chhattisgarh and Madhya Pradesh. As per the revised schedule, the CA exams November 2023 will now be conducted on November 19, 2023.
Earlier, the Chartered Accountants November 2023 exams were scheduled to be held on November 7 and November 17, 2023. However, the ICAI CA exam venue(s) and the timing(s) will not be changed.
"it is announced for general information that in view of the Legislative Assembly Election in the State of Chhattisgarh and Madhya Pradesh, the Chartered Accountant Examinations, November 2023, as per details given below, stands postponed and the said examinations shall now be held on 19th November 2023 (Sunday) at the same venue(s) and at the same timing(s). Admit Cards would remain valid," reads the official notification.
It shall be noted that, however, the CA 2023 exam dates for other states/cities remain unchanged and the revised schedule only applies to Chhattisgarh and Madhya Pradesh candidates.
"It is clarified that the schedule of examinations notified vide Important Announcement No. 13-
CA (EXAM)/NOVEMBER – DECEMBER/2023 dated 5th July 2023 shall remain unchanged except above. In
other words, there will be no change in the schedule of examinations for other States / Cities and Dates," added the notice.
The CA exams will be held from 2 PM to 5 PM while the examinations for Paper 3 and 4 for the foundation course will be conducted from 2 PM to 4 PM and the final elective examination will be held from 2 PM to 6 PM.
The CA November 2023 admit card issued earlier will remain valid for the rescheduled exams as well. Candidates can download the ICAI CA November 2023 admit card through the official website, icai.org.
The candidates are advised to keep in touch with the official website of the Institute for all further updates and information related to the November 2023 examinations.
Check Notice Here
ICAI
CA Exam 2023
Revised Schedule for Chattisgarh & Madhya Pradesh
| Examination City | Date of Election | Examination & Paper | Previous Notified Date | Rescheduled Date |
| --- | --- | --- | --- | --- |
| Chhattisgarh State, Phase I(Examination Centre atRajnandgaon) | 7th November 2023 (Tuesday) | Final, Group I, Paper 4 (Corporate and Economic Laws) | 7th November 2023 (Tuesday) | 19th November 2023 (Sunday) |
| Chhattisgarh State, Phase II(Examination Center(s) atBilaspur, Durg, Raigarh andRaipur) | 17th November 2023 (Friday) | Intermediate, Group II, Paper 8 (Financial Management & Economics for Finance) | 17th November 2023 (Friday) | 19th November 2023 (Sunday) |
| Madya Pradesh State(Examination Centre(s) atBhopal, Burhanpur,Chhindwara, Gwalior, Indore,Jabalpur, Katni, Khandwa,Mandsaur, Neemuch, Ratlam,Rewa, Sagar, Satna andUjjain) | 17th November 2023 (Friday) | Intermediate, Group II, Paper 8 (Financial Management & Economics for Finance) | 17th November 2023 (Friday) | 19th November 2023 (Sunday) |