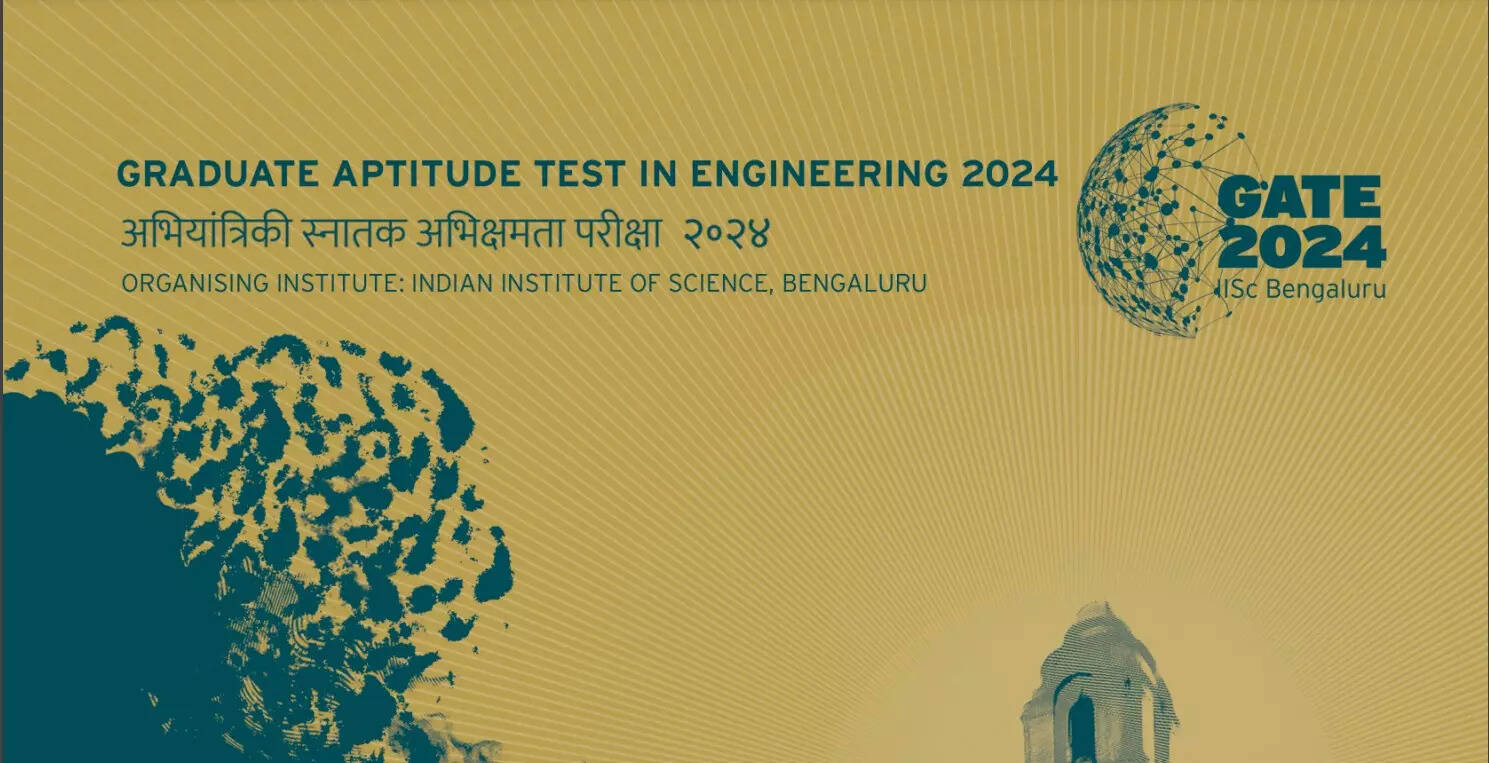 GATE 2024
: The Graduate Aptitude Test (GATE) is a national-level examination conducted for candidates seeking admission/ financial assistance to Master's programs and direct Doctoral programs in Engineering/ Science/ Technology/ Architecture/ Humanities at the Indian Institute of Technology (IITs) and Indian Institute of Science (IIsc, Bengaluru).
It is one of the most challenging entrance exams carried out in India at the Master's level. Every year, lakhs of students appear in the exam with a dream to pursue their postgraduation from top IITs and IISC, but only a handful of students manage to clear this exam. Here we provide you with some of the tips that can help you crack GATE 2024 in the first attempt.
Exam Pattern
The first step to preparing for GATE 2024 is to understand the syllabus and exam pattern. This step will help you identify the topic and weightage of each subject. The best way to check the syllabus and exam pattern is through the GATE 2024 notification which can be downloaded from the official website at gate2024.iisc.ac.in.
Create Study Plan
Once you have found out the syllabus and exam pattern, the next step is to devise a realistic study plan that allows sufficient time for each subject with breaks in between. Create a well-structured study plan with daily, weekly, and monthly targets. Also, allocate more time to the topics that require more time.
Study Material
Start with the standard textbooks and reference materials as recommended by your professors and subject experts. There are plenty of online resources, video lectures, and e-books that can be utilized for cost-effective preparation.
Previous Year Papers
Undoubtedly, the best way to prepare for the GATE exam is to solve the previous year's question papers. This practice will help you get familiar with the types of questions that are asked in the exam along with the difficulty level of the exam. You can also use it to identify your weak areas and work on them.
Proper Revision
Revision is an essential practice to retain the concepts and information that you have studied. Make sure to revise regularly, especially before the exam to reinforce your memory. Use the short notes that you have created for quick revision.
Seek Guidance
It is normal to feel anxious about the exam. The right way to counter these thoughts is by consulting your professors, mentors, or experienced GATE aspirants for clarification of doubts.