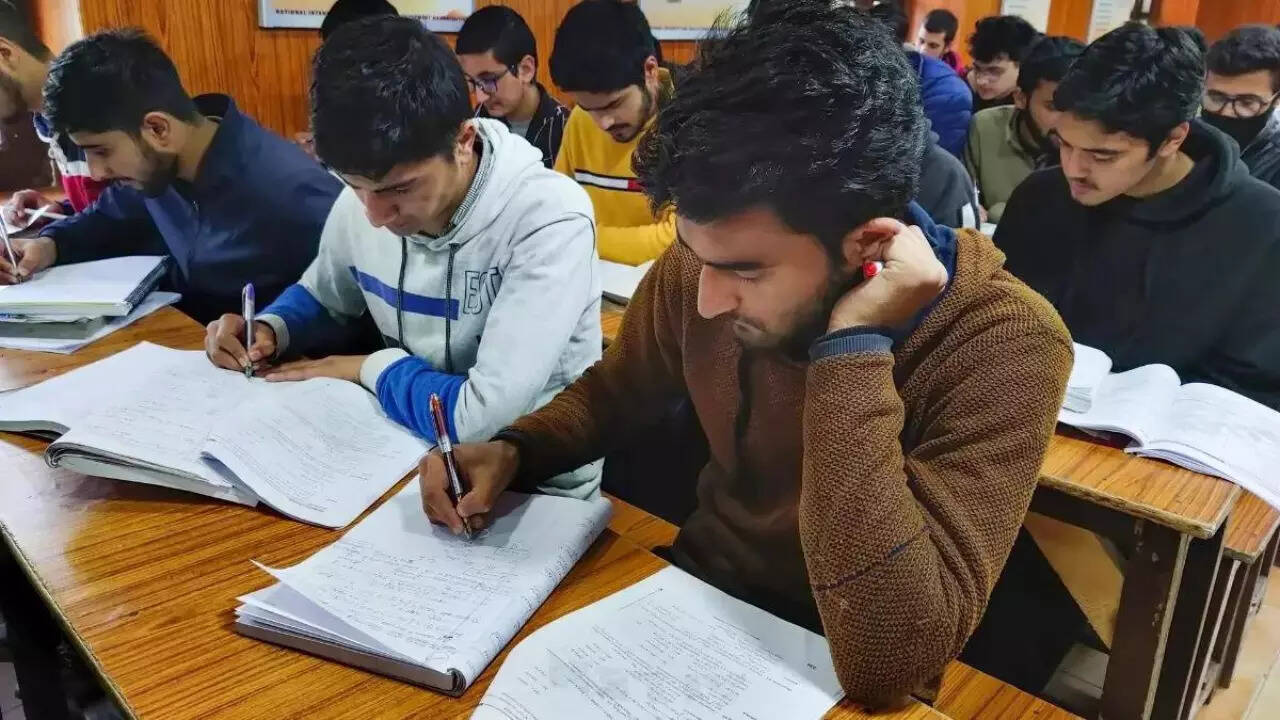 NEW DELHI: The
ministry of education
(MoE) on Tuesday has issued draft guidelines to schools for enhancing sensitivity, understanding, and providing support in case of reported self-harm. The draft for Understand, Motivate, Manage, Empathise, Empower, Develop (UMMEED) guidelines comes at a time when record
students
preparing for engineering and medical entrance exams in coaching hub Kota have committed suicide in 2023 so far. The draft guidelines for schools include measures such as setting up School Wellness Team (SWT), identifying students exhibiting warning signs and at risk of self-harm, responding immediately and supporting such students, among others.
With the principle of "Every Child Matters" behind the development of these guidelines, the draft, seeking public feedback, details directions to schools for enhancing sensitivity, understanding, and providing support in case of reported self-harm.
The guidelines also emphasise nurturing partnerships between school, parents and community, for fostering societal support as a critical strategy for preventing suicide and reducing the stigma associated with suicidal behaviour.
Discarding damaging notions, including comparisons with peers, the perception of failure as permanent, and the sole measurement of success based on academic performance, have also been recommended in the draft besides locking empty classrooms, lighting up dark corridors, cleaning gardens and areas with excess growth of grass.
According to the guidelines, "A School Wellness Team (SWT) may be formed under the leadership of the School Principal, where each member of SWT is oriented in handling crisis situations. When a student displaying warning signs has been identified by any stakeholder, they need to be reported to the SWT, which takes immediate action.
"The SWT will also play an important role in implementation of school activities directed towards creating awareness about mental well-being, leading towards suicide prevention. However, SWT alone will not suffice in a school's efforts towards prevention of suicide and would require the support of all stakeholders."
Depending on the resources available within school, the guidelines recommend SWT be reconstituted on a regular basis to give all stakeholders in the school the opportunity to build awareness and capacity. Additionally, it is important for the school to review the effectiveness of SWT and its functioning on an annual basis.
The guidelines noted that in their school life students undergo multiple transitions which can cause extreme stress, for example, transition from home to school, school to college, losing a parent, sibling, friend, near and dear one, etc. Along with this, the guidelines stated that children also experience changes as they progress through the developmental stages, leading to concerns such as those related to physical changes and appearance, peer pressure, career decisions, academic pressure, and many more. "Amidst these challenges, a single insensitive comment has the potential to inflict lasting harm," the guidelines noted.
The draft has recommended that in order to effectively prevent suicides and ensure appropriate and timely response in situations of crisis, schools must actively work towards building the capacity of all stakeholders which includes all teachers and school staff, students, families of students and other stakeholders.
As per the draft guidelines, "An important step in this direction is to enhance their knowledge and encouraging peer support, organising activities on a regular basis for relaxing and reducing stress, providing channels for expression, compiling resources to seek support, integrating mental well-being in school functioning, creating a safe environment in school and beyond including vigilance at railway tracks, river banks, bridges, cliffs, medical shops, etc."