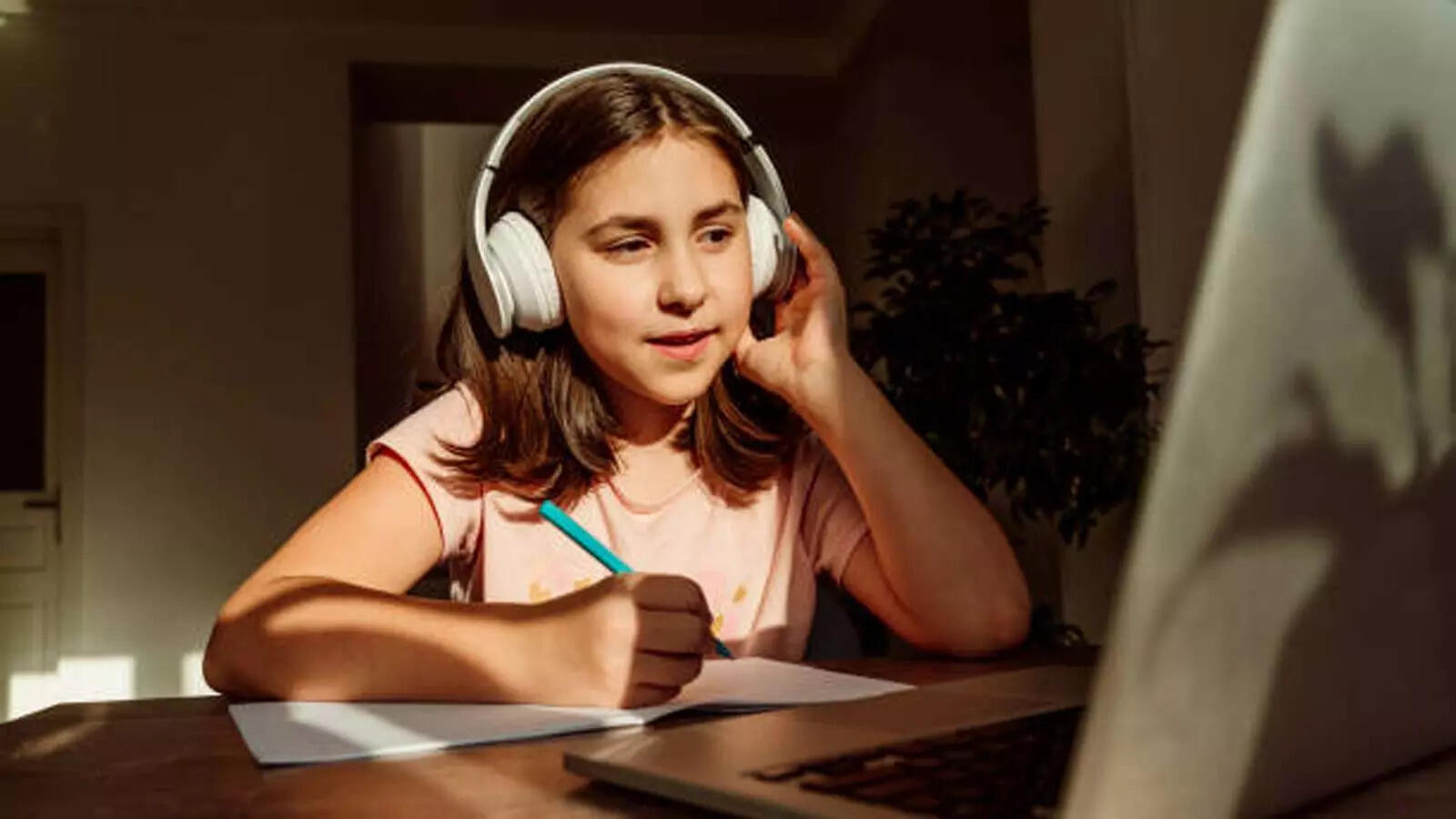 LUCKNOW: Children of state-run schools will now go beyond textbooks to learn the English language and develop their speaking skills.
The Prayagraj-based English Language Teaching Institute (ELTI) has developed audio contents that are aimed at providing an environment of English language, developing oral skills (listening and speaking), expanding word power (meanings and pronunciation) and developing comprehension and imagination power of kids.
The audio contents are being made available to the teachers to play them in their classes. In all — 100 audios — 20 each for classes 1 to 5 have been prepared.
ELTI principal Skand Shukla said, "The audio content have short stories and rhymes narrated/recited in a dramatic and entertaining manner to make children enjoy them as they learn the English language and, good values. Besides new stories, the audios include a retelling of stories from our classics like Panchatantra, Hitopadesh, and also folklores, as directed by NEP 2020."
Keeping the attention span of children in mind, the audio contents are 5-10 minutes long, and are uploaded on YouTube which can be then downloaded on smartphones/pen-drives and played for children via Bluetooth speakers in the schools.
Director general school education Vijay Kiran Anand has asked all basic education officers to ensure the audios are played in schools. "It is expected that the audio contents will create the English language environment and facilitate the acquisition of the English language by the primary level students in a natural manner," Anand said.
In addition, ELTI has developed a handbook with 100 assessment papers regarding audio lessons for classes 1 to 5. Each audio lesson has some learning outcomes to ascertain the learning level of students. There are comprehension questions for teachers to discuss with children. "We have also given correct pronunciation of difficult words used in each lesson. To enrich the imagination of children, there is 'think and answer' section for children," Shukla said.